We are a friendly bunch. We all love meeting people and it is our mission to solve your foot problems and get you out and about doing the activities you enjoy.
We provide specialist podiatry treatments for a wide range of conditions affecting the foot and lower limb, our services include:
Ingrown Toenails
Most ingrown toenails do not need to be surgically removed, although if this is necessary we can arrange this for you. If you are suffering a painful toenail, book a routine treatment with us and we will relieve the pain and discuss the most appropriate options for you.
Hard Skin and Corns
Hard skin and corns are dealt with as part of a routine treatment. As they are both caused by pressure or friction they will return after weeks or months. We will assess you individually, remove them in a single treatment and work with you to help delay their return.
Foot Pain
If you have pain in your feet when walking or exercising your podiatrist will assess the function of your feet, offer advice and make a plan with you to help resolve the problem. This may include exercises and insoles or orthotics inserted in your shoes.
Dry Skin and Cracked Heels
These can be uncomfortable and painful if severe. During a routine appointment we can treat your dry skin and relive the pain from cracked heels, as well as advise you on how to keep them at bay.
Insoles and Orthotics
From simple insoles made to delay the return of a corn, to prefabricated insoles which control the function of your feet when walking or running, our podiatrists can find an appropriate device for you to keep you comfortably on the move.
Diabetic Foot Care
Diabetic patients need regular, professional footcare from HCPC registered Podiatrists. This is no longer available on the NHS unless you have severe or acute foot problems. We are passionate about keeping you mobile and preventing diabetic foot problems. We will treat and closely monitor your feet if you have diabetes, and refer you to the NHS services if appropriate.
Verucca Treatment
If you suspect you have a verruca firstly you need a podiatrist to diagnose it. You will need to book a routine treatment during which we will take a medical history, discuss the options with you and treat any other foot problems. They can be mistaken for corns and the treatment for each is quite different. A Verruca is a wart on the foot. They do not need to be treated and most will resolve without assistance within 2 years, especially in children. If you do wish to treat them, a number of preparations are available from the pharmacy. These are often the mildest and least invasive options for treatment.
If you do come to clinic we use Cryotherapy or Salicylic Acid to treat Verrucas, and we will be happy to discuss the benefits of each. There are also a number of alternative options for treating verrucas, and we can assess the most suitable option for you and if necessary refer you to a colleague at another clinic.
Routine nail cut
If you only need a quick nail cut, we have short appointments available which take 5-10 minutes. This appointment is available once you have had a full half hour first treatment so we can check if there are any other issues. These appointments are available on Thursday afternoons.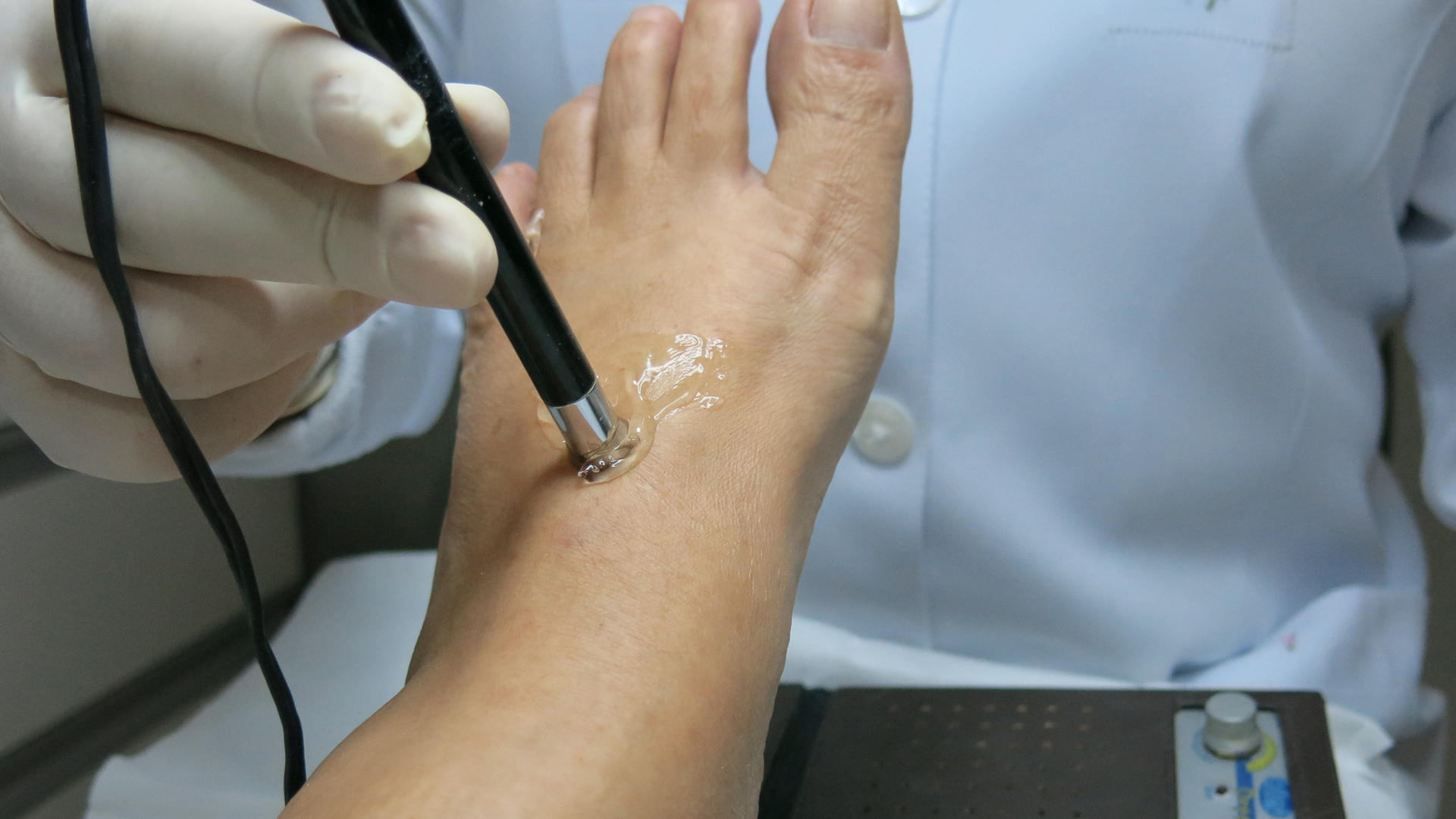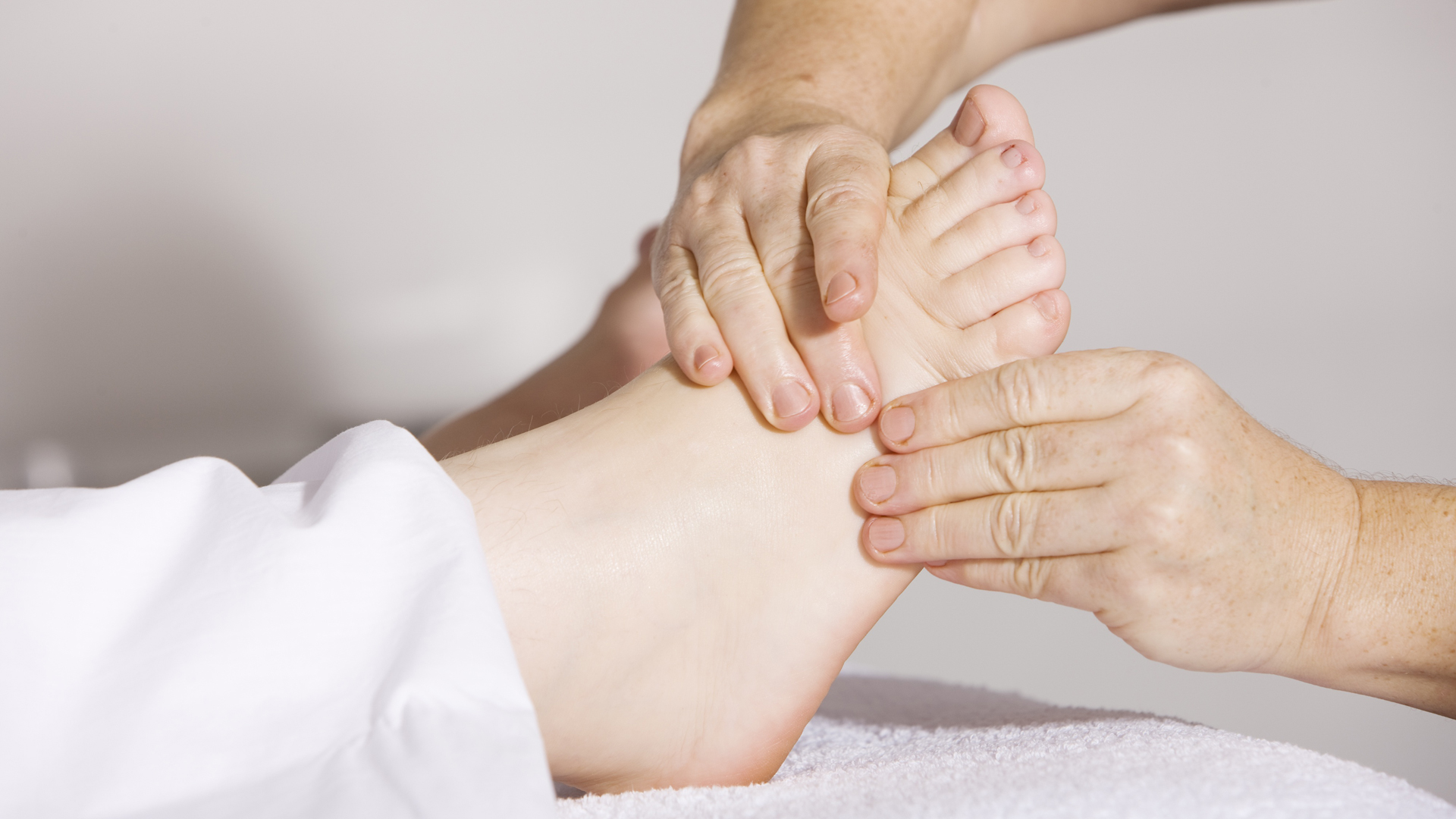 Choosing the correct footwear
For your comfort and foot health, it is vital that you choose footwear that is right for you. Ensure there is at least 1cm of space between your longest toe and the end of the shoe.
Washing your feet
Wash your feet every day in warm soapy water and dry thoroughly especially between the toes.
Trimming your toenails
Trim your toenails regularly with proper nail clippers. Cut them straight across and ensure you don't cut them too short. You could also see a podiatrist to ensure they cut your toenails correctly.
Dry Skin
If you have dry skin, apply moisturiser before going to bed. If you are using foot creams, we suggest you use ones with at least 10% Urea.
To make an appointment please email or
Call: 01922 615163